Post by LuCypher on Nov 18, 2016 15:55:46 GMT -5
Did a little bit of research this am to see why Topps likes to send out cease and desist letters like they're going out of style. Found some interesting tidbits. I'm sorry if u had any respect for Topps before reading this:
Exhibit A:
www.beckett.com/news/toppslawsuit/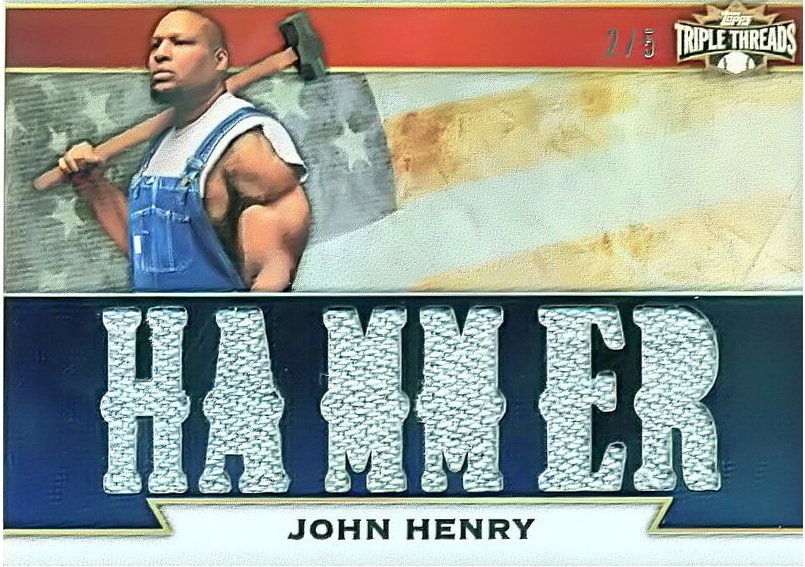 A former Topps employee filed a lawsuit in a New York Supreme Court last week seeking more than $4 million in damages after his image was used on a trading card without his permission.
Christopher Holmes, a former long-time brand manager for the company, was featured on five trading cards depicting him as the folk hero John Henry, a former slave who helped build railroads in mystifying fashion.
According to court documents, Holmes has "suffered public ridicule, degradation, humiliation, emotional distress, economic damages and other injuries" due to the American History Relic card, which was released in 2011 Topps Triple Threads. He also alleges that the cards are in violation of New York Civil Rights Law, which prohibits "the use of a person's name, portrait, picture or voice for the purposes of advertising or trade without the written consent of the subject."
Holmes, who had been employed by the company since 1994, was photographed while an employee last July, but he was terminated from the company without good cause, according to court documents, on Aug. 26. The cards were released in Triple Threads on Sept. 28.
The Henry card in the American History Relics set was not the first time that Holmes or a Topps employee had appeared on trading cards made by the company. In 2008, Holmes appeared on one of the Allen & Ginter Team Orange cards, a 10-card set of fictional characters on cards as part of a mystery code promotion for the product. In that and other instances, Holmes and other employees, according to the documents, were informed about the use of their likenesses and were furnished a sample copy of the cards for review and approval before the cards were produced.
In this instance, because Holmes was dismissed, the court documents say that he never authorized Topps to use his photo on the Henry card. He also alleges that Topps "knew or should have known that [he] did not and would not consent to the use of his likeness, image, portrait and/or picture to depict him as a former slave."
In addition, he claims that because Topps knew he would not approve the card that he was fired without good cause before the release of the card, which was one of three subjects in the American History Relics set — Pecos Bill, John Henry and Leif Ericson. The cards were not previously announced to the public before they were found in packs and only five serial-numbered copies of each card were made by Topps.
Holmes is seeking $1 million in damages, punitive damages of $3 million, lost wages, attorney's fees and any other damages that the court deems proper.
Topps had not yet responded to messages seeking comment.
Kind of ironic that while putting their general counsel on one of these same style cards and then they ended up getting sued for 4 million bucks. Worst part is they depicted the poor guy as the former slave John Henry. Is this how they "respect" their former employees at Topps?!? I'm f*cking pissed now after reading this s**t 😤 Time to make a Ray-Cyst card.